Coffee
This is the page description.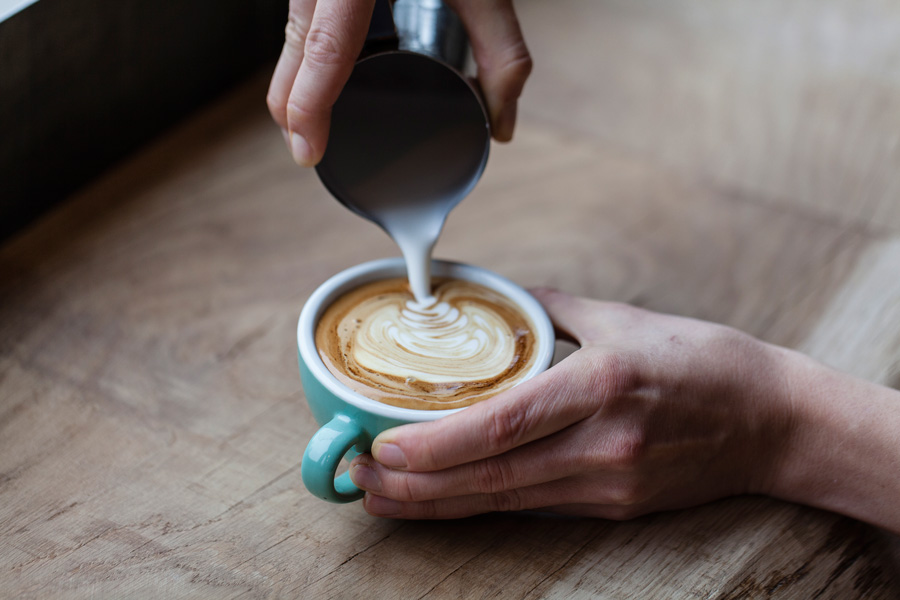 — COFFEE—
In love with speciality coffee, at Espresso Library we take pride in how we prepare your coffee and where we source it from.
Our coffee is roasted by by Rory and Marcella of The Coffee Officina just the other side of the Cambridgeshire border, in Essex.
"We are always striving to source the best and most interesting coffees we can.Two of the most important parts of sourcing our coffee are transparency and education.We want to be able to tell our customers exactly where our coffee is from and why they taste the way they do.This way we can ensure that people at every stage of the coffee process are getting a good deal, from the dedicated people hand picking the coffee cherries, to the person enjoying the expertly-prepared coffee. Just like any other crop, coffee is seasonal, so we are always trying to select coffees that are at their best. Doing this involves a lot of research and experimentation so we can ensure that our coffee is of the highest standard possible."
— Rory & Marcella of The Coffee Officina
- OUR HOUSE ESPRESSO -
Dark chocolate and cherry aroma.
Stewed apricots and peaches.
Delicate floral undertones.
A selected blend of seasonal coffees from some of our favourite regions of South and Central America and East Africa, roasted for espresso to bring out a full and smooth body with rounded edges.
We make all our espresso based drinks using the Slayer Espresso machine, which has been custom made for us in Seattle- in Cambridge Blue of course! The process of making each espresso is manual and takes a lot of attention to detail by our baristas- they start with a short preinfusion to saturate the coffee slowly, and then move on to the full extraction to make the most of the espresso.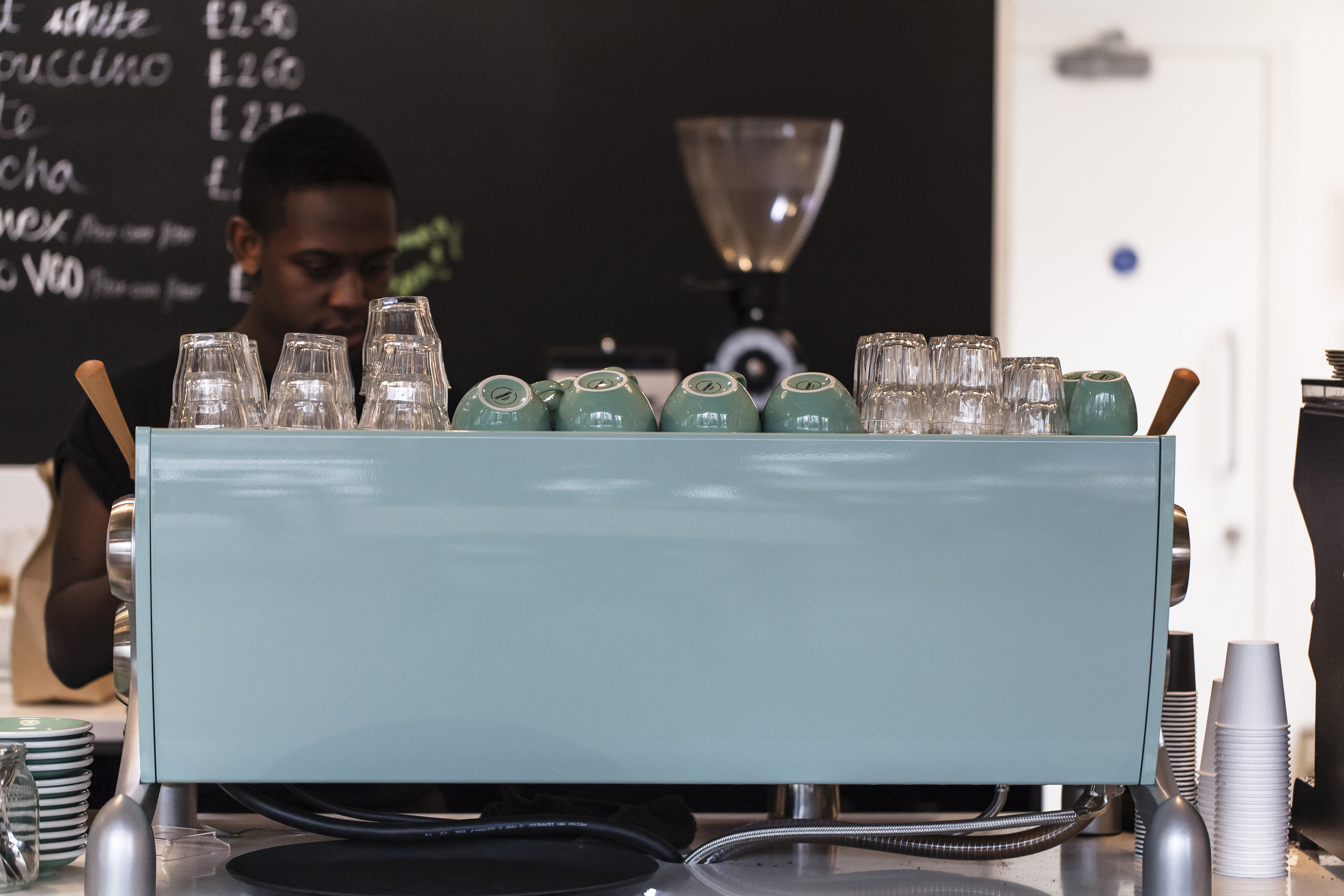 We adore this state-of-the-art custom built 'Cambridge Blue' espresso machine straight from Seattle - and with a little love from our baristas, it makes the *tastiest* espresso!
To read more about us and our coffee more check out our blog.
In August 2015, Espresso Library won a Food and Drinks Award for the Best Tearoom/Coffee Shop of the Year organised by Cambridge News. The kind Judge in this category said about the cafe:
"Espresso Library is a relaxed place where you can go with a friend to chat for an afternoon, write your thesis or people-watch without feeling rushed. All that while having the most amazing, healthy and good value lunch, snack, coffee or juice"
— Nadia Stopnicer of Pretty Tasty
We offer a variety of fresh seasonal single origin coffees by The Coffee Officina available to enjoy as an expertly brewed pour over filter by our skilled baristas at the cafe. You can also buy the coffee from us when you visit - either as beans or ground. Available in 200g and 400g bags.
SAN ANTONIO COSTA RICA
Region – Tarrazú
Farm – Coope Tarrazú
Varietal – Caturra and Catuai
Altitude – 1650-1850 masl
Process – Natural
The San Antonio community is located in San Antonio de León Cortes. The community members of San Antonio are proud to have been working with the Coope Tarrazu Community Coffee Program since its development. One of the most important projects the community chose to invest in has been ongoing road maintenance. The major roadways that connect the community with nearby León Cortes are important for coffee farmers and community members alike. The repairs and maintenance have improved the quality of life for residents of the community and assisted in the transportation of coffee.
There are 210 producer families in the community, all of who contributed to this lot of community coffee in the 2016 / 2017 harvest. The families cultivate caturra and catuaí varieties at altitudes ranging between 1650 to 1850 MASL in the privileged district of San Pablo.
Dark chocolate and stone fruit aroma. Sweet apricot and red berries. Rich body and low acidity.