Cycling
This is the page description.
Life is like riding a bicycle...
To keep your balance, you must keep moving.
Albert Einstein
— CYCLING —
Cycling is a huge part of Espresso Library!
The purpose of the Espresso Library Team is to bring together a range of cyclists. Already establishing a strong community of local riders, Espresso Library is building a loyal following that wishes to push itself to the next level in competitive events.
Social and training rides, at a variety of speeds take place regularly as well as appearances at amateur races
The shop is a hub for anyone who wants to ride. In-shop bike storage allows anyone out on a proper ride the opportunity to grab a coffee indoors within reach of their bike. Live coverage of all major professional races attracts new and old spectators alike.
Find out more about our affiliation with British Cycling.
Join our Strava Cycling Club and our Facebook group for regular updates. On Saturday mornings we run social rides, leaving at 8 am (the cafe is open from 7:30 am - so come over for a coffee before!). Usually we run a 50km ride, sometimes longer rides are also available (optional). We keep a pace so the slowest rider doesn't get dropped, however our rides usually average 27-30km per hour. If it sounds far too fast for you, try Cambridge Cycling Club who offer beginner rides on Sunday mornings.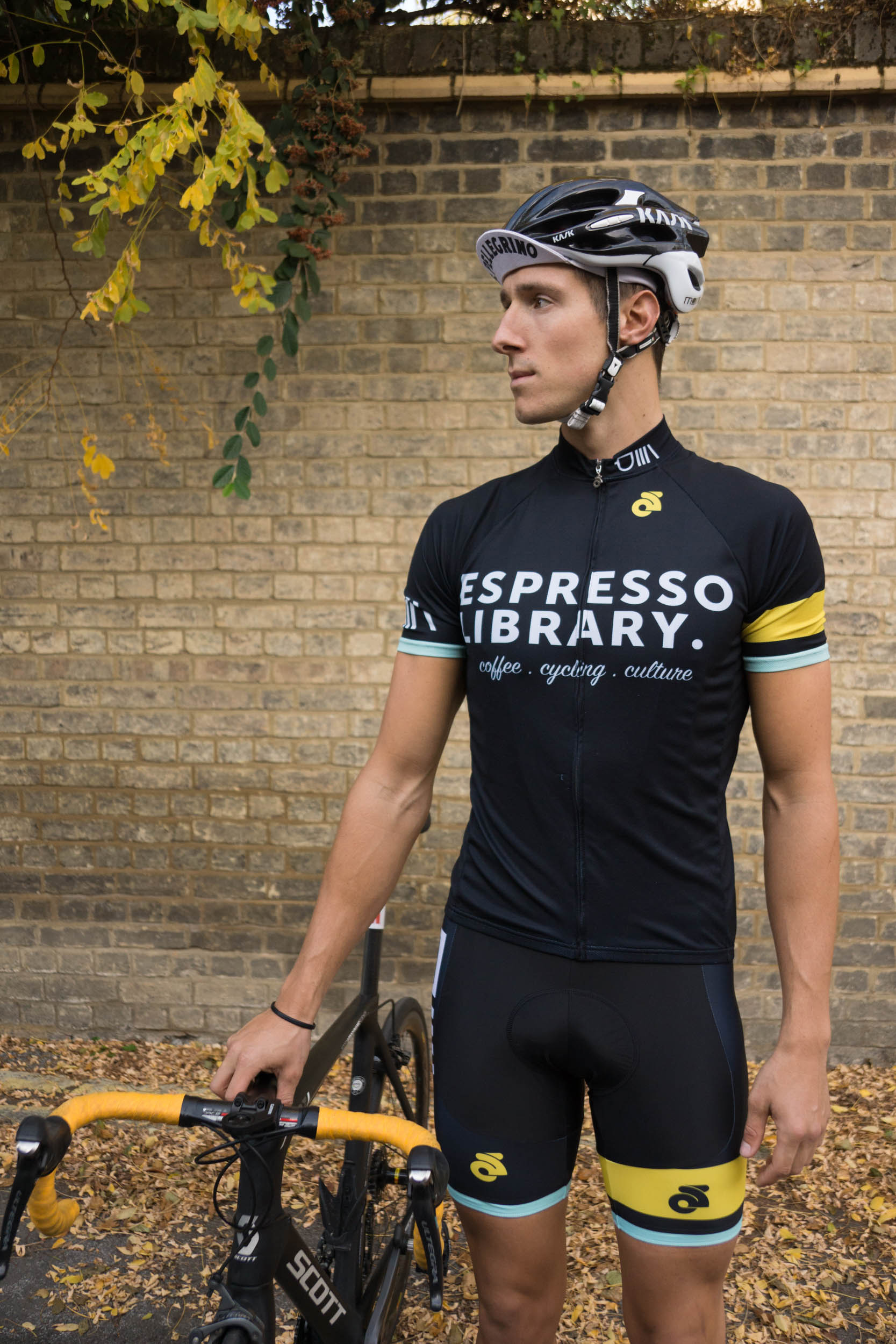 We've got bib shorts & cycling jerseys available for purchase at the cafe...